Projects
Silicon Eurocluster

The Silicon Eurocluster project aims to achieve greater European self-sufficiency, with increased competitiveness and resilience in the electronics value chain, with specific attention to SMEs. The project ambitions provide direct support to at least 50 SMEs via financial support (25 green vouchers and 25 demo projects) & support them in internationalization, innovation, networking and training towards digitized and green. more information

As a further development and extension of the ASCENT programme, the newly launched ASCENT+ project integrates additional key European infrastructures to address emerging research challenges in the field of nanoelectronics. Through a single entry point and a user-oriented access interface, ASCENT+ offers specifically interested SMEs a unique research infrastructure in which more than 2.5 billion euros have been invested. ASCENT+ thus represents a unique opportunity for Europe to regain global leadership in nanoelectronics. more
Participating Silicon Europe clusters: DSP Valley, MIDAS, Minalogic, Silicon Saxony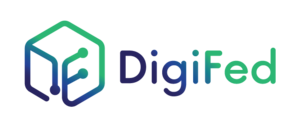 DigiFed's main objective is to encourage the adoption of advanced digital technologies by EU SMEs with a focus on nondigital businesses. DigiFed implements a business plan for the sustainability of the federation of Digital Innovation Hubs (DIHs), while providing significant support mechanisms for individual and groups of SMEs to foster the introduction of digital technologies in their product and service offerings. more
Participating Silicon Europe clusters: Minalogic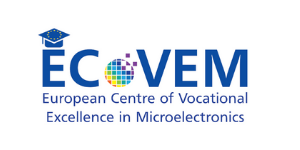 EcoVEM is an EU funded project that aims to establish a transnational cooperation platform of Centers of Vocational Excellence in Microelectronics (ECoVEM) to tackle the challenges of: digitalisation, artificial intelligence, green technologies, gender diversity and technology, integration of migrants. It will be implemented by partnership between education and work to address the need of synergy between the education and industry, to foster the development of competencies, technological and entrepreneurial skills for the new jobs in microelectronics. The proposed project brings together vocational education centres, polytechnics, research institutions, science parks, chambers and industrial associations, social partners. more
Participating Silicon Europe clusters: SCS Cluster

The IoT4Industry project seeks to support EU growth and competitiveness through the development of a new cross-sectoral industrial value chain based on the integration and use of IoT and related components (Digital Security, Cloud Computing, Big Data, Artificial Intelligence…) into manufacturing tools, machines and robots, through the cross-border collaboration between SMEs and other RDI actors of the ICT and advanced manufacturing sectors. more
Participating Silicon Europe clusters: DSP Valley, Mesap, SCS Cluster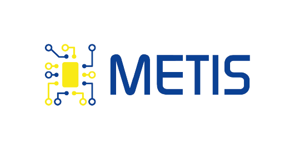 In the European competition for skilled workers, the microelectronics sector in particular is subject to constant change due to the ever-increasing digitisation. In the METIS project - an Erasmus+ programme - 20 international partners from industry and vocational as well as higher education from 14 European countries form a consortium to standardise training and job profiles throughout Europe, to establish current trends and to create the basis for the constantly growing requirements and skills of the future in order to be able to compete in global competition in the long term.more
Participating Silicon Europe cluster: Silicon Saxony
Silicon Europe Worldwide
(2016 - 2018)
Today, the micro- and nanoelectronics (MNE) industry is a global industry. Many of the MNE companies, whether large or small and medium sized enterprises are part of a global value chain. This means that, in particular for high tech clusters, competition takes place not on a regional nor on a national level but on a global level. Therefore, international business development has become increasingly important to improve the competitiveness of enterprises of all sizes. Six European MNE clusters are cooperating to implement the third country internationalisation strategy as defined within the Silicon Europe project.
---
Silicon Europe project
(2012 - 2015)
The Silicon Europe brand and collaboration were created within the project "Silicon Europe - Developing a leading-edge European micro- and nanoelectronics clusters", funded as CSA under the 7th Framework Programme, Regions of Knowledge (GA 320004) of the European Union. From 2012 - 2015 six renowned European clusters have joined forces with the objective of bolstering Europe's position as the world's leading centre for innovative electronics.
---