Home
SILICON EUROPE - The European cluster alliance for innovative electronics & software technologies
The Silicon Europe Alliance is an Electronic Based System meta cluster, representing more than 2000 companies and research institutions serving and driving business in the following fields of application:
Smart Mobility
Smart Living
Smart Health and
Smart Industry
The Alliance members are leaders in digital technologies including Micro- & Nanoelectronics, Cyber Security, Photonics and Robotics.
Twelve renowned European clusters have joined forces to support Europe's goal to be the world's leading center for innovative electronics & software technologies: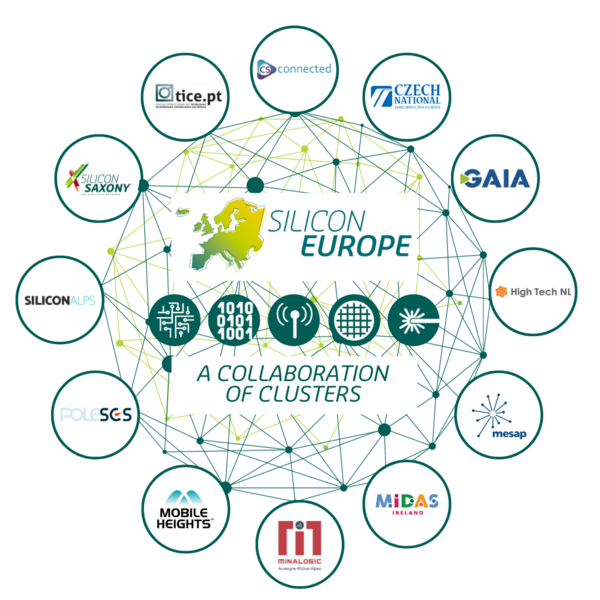 These clusters bring together the technological expertise and resources of Europe's leading research institutes and companies in the digital technologies and IoT areas such as micro and nanoelectronics, photonics, ICT and software.
Together, the cluster's ecosystems and their 2,000 cluster members working on science and industry represent more than 400,000 jobs. Among these are ground-breaking research organizations, innovative SMEs and global players like Arm, ASML, ASM International, Atos, AT&S, Bosch, Cisco, Epcos, Thales DIS, Globalfoundries, HPE, Infineon, Intel, Nexperia, NXP Semiconductors, Orange, Philips, SAP, Schneider Electric, STMicroelectronics, T-Systems and Thales.
This makes Silicon Europe one of the top technology networks in the world.