Silicon Europe @CES in Las Vegas
For 50 years, CES has been the launch pad for innovation and technology that has changed the world. Held in Las Vegas every year, it is the world's gathering place for all who thrive on the business of consumer technologies and where next-generation innovations are introduced to the marketplace. Also four Silicon Europe partners were present to showcase their regional expertises.
During the last week, more than 3,900 exhibitors displayed world-changing technologies at CES in Las Vegas. With more than 2.75 million net square feet of exhibit space across Las Vegas, it was the largest show floor in CES' 51 year history. From major international brands to the more than 900 startups participating in Eureka Park (home for CES startups), CES 2018 truly reflected the vibrant global tech industry. Moreover, the CES conference program covered the entire tech industry through more than 900 speakers (including 240 women) across around 200 conference sessions.
Of course, Silicon Europe did not miss the opportunity to mingle with start-ups and big players at one of the world's largest consumer electronics trade shows.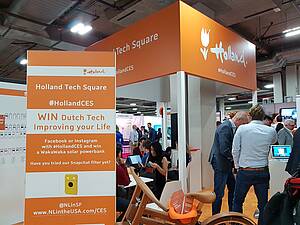 Our Dutch colleagues presented their companies at the Holland Tech Square. The Dutch pavilion was the largest single-country pavilion at CES 2018. The 53 startups showed their latest innovations and technologies in the sectors AR/VR, robotics, health tech, mobility, kids tech and high-end audio.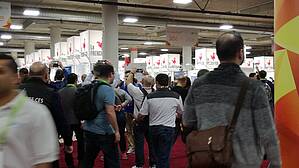 With 42 French startups mobilized, the delegation led by the Auvergne-Rhône-Alpes region was also one of the most represented regions at the global meeting of technological innovation in Las Vegas. The start-ups under the roof of "La French Tech" represented every major industry, from the latest in self-driving vehicles, smart cities, AI, sports tech, robotics, health and fitness tech and more. In total, more than 274 French start-ups showcased at CES Eureka Park, which made France the most represented country outside of the U.S. in Las Vegas.
Silicon Alps visited CES with high ambitions for 2019 – an Austrian pavilion that was still missing this year.
We are already looking forward to next year's CES in Las Vegas. Hopefully, with even more participation of Silicon Europe.


---