Innovative e-scooters from Taiwan
Taiwan's government has decided that no new fossil-fueled motorcycles or scooters will be allowed to be sold after 2035. By setting this deadline, they have begun to find alternatives.
In the last three years, a startup called Gogoro has become the leader in Taiwan's e-scooter market. The company's sensitivity to the new technology, stylish styling and unique charging infrastructure have shaken the market and accelerated the development of the electric vehicle industry.
Gogoro customers do not charge their vehicles themselves, but simply replace the batteries. For this purpose, a network of battery swap sites for "refueling" was built, which is very convenient for the customers. The drivers only need about six seconds to replace their batteries and get back on track.
The users do not own, manage or maintain the batteries; Gogoro does that for them. Gogoro sees itself as an energy management and service company. Gogoro's website tracks the track covered by Gogoro drivers. With more than 293 million kilometers traveled by scooters since mid-July 2018, CO2 emissions have been reduced by more than 24 million kilograms. With the increase in these numbers, every user of an e-scooter is helping to improve the global environment.
All parts used in Gogoro scooters are manufactured in Taiwan, with the exception of the battery. The island is an incubator for innovation. Entrepreneurs can bring their ideas to life, try their hand at the local market and then use Taiwan as a base to expand their business to other countries.
The company Gogoro initiated its European activities in Berlin and cooperates with Coup, a Bosch subsidiary. Since then, the operations have expanded to Paris and plans this summer a start in Madrid. In Japan, cooperation started with Sumitomo Corporation on Ishigaki Island, Okinawa.
Source: newsletter of Taiwan representation of Germany, Berlin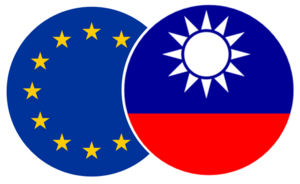 ---