Taiwan wants to promote the development of intelligent robotics
Vice President Chen Chien-Jen said on November 24 that Taiwan's high-tech know-how makes it an ideal partner for global industry players, focusing in particular on R&D on robotic surgical equipment. With replenishment of components and parts as well as cross-sector integration, Taiwan has the advantage of being an international leader in precision machinery.
Therefore, the country could help clinical professionals worldwide develop surgical equipment and promote medical innovation, Chen added. These remarks made Taiwan's vice president attending the opening ceremony for the Third Asia Congress on Robotics and Endoscopic Surgery in Taipei, which is hosted annually by the Taiwan Association for Robotic Surgery (TRSA).
Vice President Chen Chien-Jen emphasized that the robotics sector is a key component of the government's "Industry 4.0" strategy for the future and several domestic companies - such as Foxconn Technology Group, Hiwin Technologies Corp. and Qisda Corp. - have already made significant progress.
According to the Vice President, the Ministry of Science and Technology (MOST) is working to advance artificial intelligence (AI) and cloud computing research in Taiwan. The MOST will soon set up an AI laboratory with the private sector to train and train research professionals and initiate projects. Chen Chien-Jen praised the association for its efforts, the congress to Taiwan pick up. The event not only highlights the country's achievements, but is expected to help develop robotic operations and related applications that increase the quality of clinical care.
Source: Taiwan representation of Germany, Berlin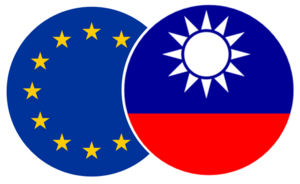 ---