Taiwanese president Tsai pleads for more technical collaboration with the EU
The Taiwanese president Tsai Ing-Wen called the industries of Taiwan and the EU to collaborate even more in areas such as environmentally friendly energies and intelligent machines.
European companies in cooperation with domestic firms could help implementing environmentally friendly solutions in Taiwan. Hence, Taiwan could met their target to generate at least twenty percent of energy from renewable energy sources by 2025.
The international recognition for Taiwan's commitment to the generation of environmentally friendly energy is increasing. Siemens AG is one example who is acting in favor of that. The company plans to relocate its Asia Pacific regional center for offshore wind power to Taiwan until the end of 2017. Taiwan's worldwide renowned expertise in information and communication technology (ICT) and machine tools is an excellent foundation for growth in the area of ​​intelligent automation according to the president. She hopes that Siemens AG would set up a research and development center for intelligent machines in Taiwan along with Taiwanese machine manufacturers due to their long presence on Taiwan's domestic market.
Source: Taiwan representation of Germany, Berlin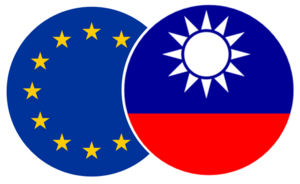 ---