Barcelona Consortium Building Event
On Tuesday, May 18th 2017, a consortium building event for PENTA and EURIPIDES² calls takes place in Barcelona.
EURIPIDES² and PENTA are pleased to invite you to submit your proposal looking for prospective partners in future consortia.

Pitch your proposal and find partners! 10 minutes to pitch your company, explain your innovative proposal and find partners.
Network with proposers and experts! Around 1000 delegates will attend the innovation week. Network with micro and nano electronic organisations from across Europe, along with Canada, South Africa, South Korea, Chile and Argentina.
Meet funding representatives from national governments! Discuss with representatives from national governments the opportunities to fund your proposal.
The Consortium Building Day is co-located with the Open EUREKA Innovation Week 2017, organised and hosted by the Spanish EUREKA Chairmanship at the CCIB - Centre de Convenciones de Barcelona. Both events are free of charge.
Your presentation file must be emailed by Tuesday 18th April, 2017 to:
remy.renaudin@euripides-eureka.eu or cogez@aeneas-office.org.

Presentation slots are LIMITED so please submit your proposal as soon as possible!

DOWNLOAD THE TEMPLATE HERE!

We look forward to seeing you in the Smart City of Barcelona!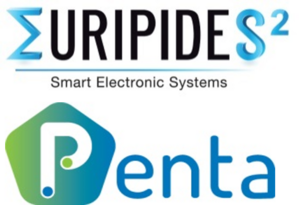 ---