Solar windows invented in Taiwan attract international attention
Thermal solar glass (HISG), an invention by scientists from Taiwan that blocks heat radiation and can extract electricity from sunlight, has attracted worldwide attention, notably for its energy efficiency and potential to reduce power consumption the Ministry of Science and Technology (MOST) in Taipei on October 17.
A team from the National Taiwan University of Science and Technology (NTUST) in Taipei had developed the building material to be tested at Al Maktoum International Airport in the United Arab Emirates (UAE) from November this year. The photovoltaic glass not only generates electricity from the sun's rays, but also blocks around 80 percent of the heat radiation, which can reduce the energy consumption of air conditioning systems. Under test conditions a room temperature of 25 to 26 degrees Celsius could be maintained with HISG while the outside temperature was 40 degrees Celsius. In November 2017, the invention was awarded a startup award from the Japanese city of Fukuoka. The researchers are also exploring the UK market for potential clients such as the Premier Inn chain of hotels.
Source: newsletter of Taiwan representation of Germany, Berlin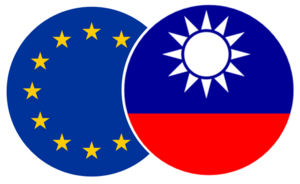 ---