Self-driving bus tested in Taipeh
From 1 to 5 August, a self-service bus will be tested for the first time in the city of Taipei. The city administration intends to advance Taipeh's development towards an intelligent city and to improve the quality of life for the inhabitants. The EZ10's battery-operated, unmanned vehicle, produced by the French Ligier Group, can carry up to 12 passengers, reaches a maximum speed of 40 km/h and has a service life of 14 hours with a single battery charge.
Taipei's mayor, Ko Wen-Je, said on 27 July that the driverless bus was one an energetic step in the right direction when it comes to tackling the challenges of transport in urban and rural areas with innovative solutions. Programs with self-propelled vehicles are among the core elements of the development strategy for an intelligent city, emphasized Ko.
In the estimation of the mayor, however, much still needs to be done so that such an offer is given the green light. He referred in this context to amendments to regulations and the necessary Infrastructure development. As the Department of Information Technology of the City Administration of Taipei communicated, The first three test days are used to collect data for the adaptation of the existing traffic system and route planning. The final two days are intended for test groups, with the vehicle allowed to travel a maximum of 20 hours per hour to ensure safety. The bus, which is autonomous by means of satellite navigation and six light detection and marsing sensors, was successfully tested on the Shuiyuan National Taiwan University campus (NTU) in Taipei this month. He is expected to be used for commuting at the Eco Mobility World Festival, which will take place from 1 to 31 October in the southern Taiwanese metropolis of Kaohsiung.
Source: Tapei representation Germany, Berlin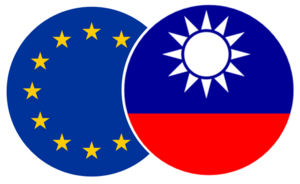 ---